an update of what we did over the past few days. lets say this went on: my nephew coming from st. louis, barb almost hitting r. kelly in downtown, sizzurp, hot as fuck basement, dancing dancing dancing, greygoose and patron along with zenof vodka, laying around, white castle, chicken o's, chicken nibblets, boys being hella stupid, fell in love with the southside again, being scared by seeing goldy locks, finding a penetrate sex magnet in the grass, barb trying to steal my catfish with her jedi powers emmi leaving :(, and amazing fried rice from chinatown but instead having a romantic dinner parked in a dark street eating in the car while looking at the skyline from the southside.
with pictures soon, but we're sitting here watching street fights on youtube, yay for resin and eating white cheese, ranch doritos and onion dip.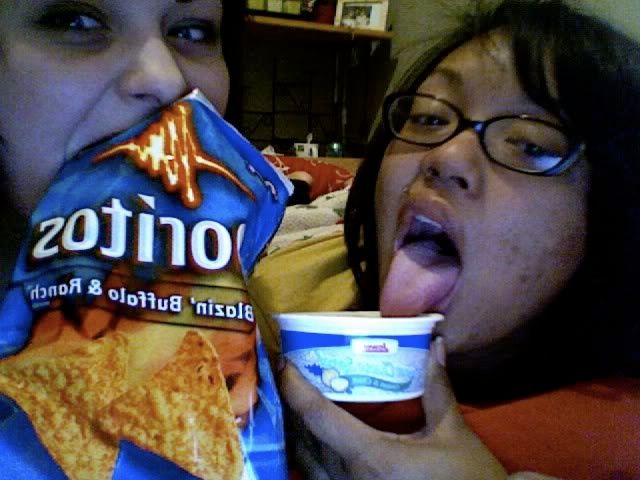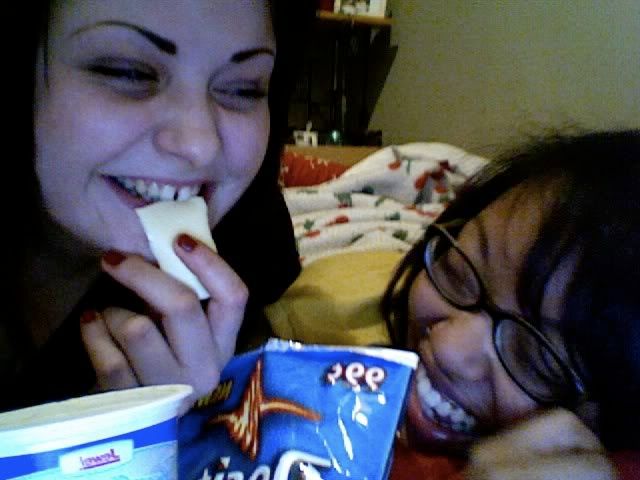 just watched this fucked up and we are in love with it::::
fuck yes.
happy birthday clayton and joe
-brutal barb and nectar